Open Your Life to the Possibilities
The relationships you form, and your ability to manage and grow them in positive ways, can greatly impact your level of happiness in life. This requires a real understanding of the life areas so crucial to living your fullest existence. Here are the key life areas that you can learn to find peace with, through your Foojan app.
As part of your monthly subscription, 3 new life areas will be made available each month.
Discover how to make your inner voice kinder and more loving.
 Instead of punishing yourself, utilize the Foojan app to turn negative beliefs about yourself into more positive, nurturing ones. You will finally see yourself as a complete human being, with vulnerabilities, strengths and the ability to move forward.
Want to make some positive changes? Keep reading to learn about five ways you can use your smartphone to improve yourself.
Learn how to turn your job into a fulfilling career.
It begins with breaking the lifelong patterns that have sabotaged your past work environments. Through this enlightening app, you gain the awareness and motivation to shift out of old habits and to learn about the strengths that will help you find work that satisfies and sustains you.
hen faced with challenges, whether with your home life or in your career, it can be difficult to know where to look for answers or guidance. Bringing a career/life coach on board might sound a little too bougie—like something only
The way we communicate and the assumptions we make impact our intimate relationships.
Often, we bring our own suffering into play. The Foojan app helps you see that, rather than just you, there's another person involved that you need to get to know. Once you understand this, you will open the path to a healthy, evolving partnership.
This report addresses the multidimensional topic of love to lay a foundation leading to an investigation designed to explore the trustworthiness of Awareness Integration Therapy (AIT) as a credible approach to couples therapy.
We set different criteria for each of our friends, though in every case our friendships are built on similarities.
By understanding those similarities and celebrating each friend for his or her special niche, we become more aware of their uniqueness…eliminating the drama and creating more realistic and lasting bonds.
How to Improve Your Friendships with Self-Help Apps Life, kids, careers, and more can make maintaining your friendships difficult. Days turn into weeks, weeks turn into months, and suddenly it's been years since you have spent time with your closest friends.
Here's your chance to break the old patterns, learned from your family system, that may be holding you back.
Here, you begin to understand how financial management is tied into your belief system, and you learn how to build the special skills that lead to smarter money management and greater earning capacity.
Are Mental Health Apps Covered By Insurance? Mental health apps are great tools when it comes to self-care. Not everybody has the time or means to attend in-person therapy, or it simply may not be what works best for them. Mental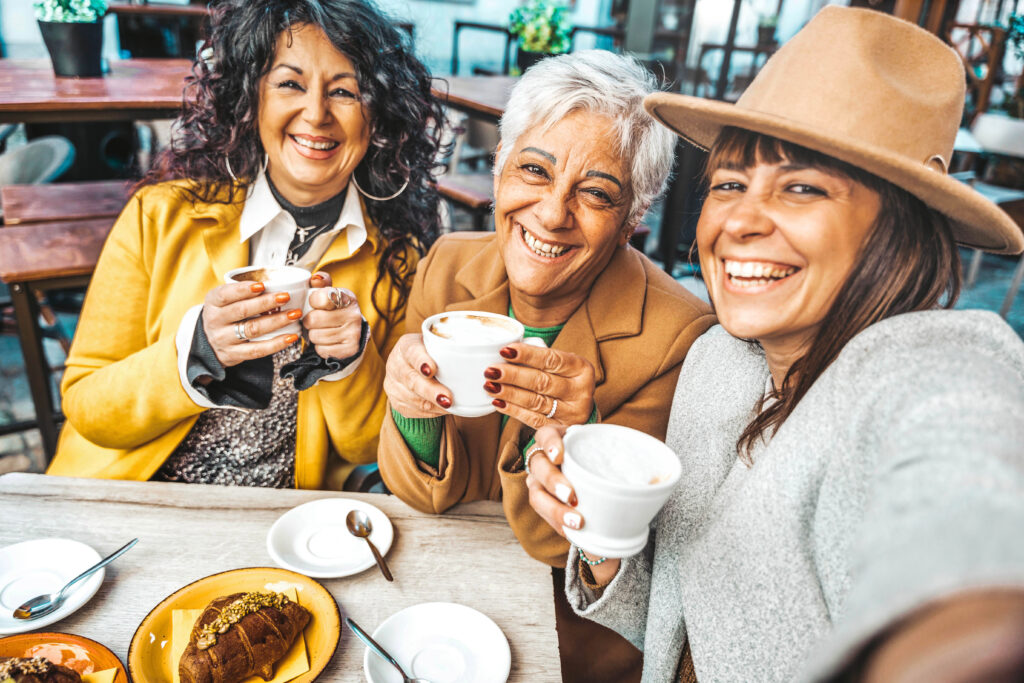 The relationship you had with your parents stays with you, even through adulthood.
You continue to view them as you knew them when you were a child. With the Foojan app, you can explore ways to either alter the dynamic with your parent or shed the unhealthy fantasy of changing a relationship that may be irretrievably broken.
Improving the Relationship with Your Parents Parent/child relationships can be one of the most complicated relationships one can have in their lifetime. While some relationships between parent and child can be filled with stress, misunderstanding, and crossing boundaries, they can also
Your relationship with your mother touches so many diverse buttons that can greatly affect the life you will live.
Every paternal relationship has its own individual character. Recognizing it for what it is, good or bad, is an important step in helping you to accept and grow.
Improving the Relationship with Your Mom How is your relationship with your Mom? If your answer is something along the lines of "wish it were better," or even worse, you are not alone. About 10 percent of Americans are estranged from
How you view your father is directly related to the role he played in helping to shape unique areas of your life.
Every paternal relationship has its own individual character. Recognizing it for what it is, good or bad, is an important step in helping you to accept and grow.
Father and Child Relationships: How to Accept Them How is your relationship with your father? Whether or not your father is in your life, you have a relationship with him that is impacting your life. Perhaps your father is very involved
Protector, competitor, confidante and even counselor…a brother can be any or all of these.
The key is in understanding not only your brother's role in your life, but also yours in his.
Sibling Relationships: How They Shape You Are you a brother or a sister? How many siblings do you have? Believe it or not, the number of siblings you have, your birth order, and how you interact with your siblings will affect
Through the Foojan app, finding that common ground with your sister becomes less forced, more natural.
There are many variables at work in sister relationships, and these are played out through words and actions that can have long-term effects.
Sibling Relationships: How They Shape You Are you a brother or a sister? How many siblings do you have? Believe it or not, the number of siblings you have, your birth order, and how you interact with your siblings will affect
Marriages can be greatly impacted, either positively or negatively, by the dynamic between spouses and their in-laws.
Learning how to deal constructively with your in-laws goes a long way in avoiding any deep-seated resentment between you and your mate.
How to Have a Better Relationship with Your In-Laws A tale as old as time: The relationship with your in-laws and learning how to navigate it. If you have a great relationship with your in-laws, it is very likely that your
The responsibility of being a parent can create all kinds of anxiety that, without channeling it properly, can be passed on to the child.
A better understanding of how both spouses can work together as parents, rather than singularly, can lead to more consistent guidance for your child.
Get a Better Co-Parenting Relationship Parenting is the most difficult thing anybody can go through, especially when it comes to co-parenting with someone else. Whether you are co-parenting with your current spouse or partner or an ex, parenting is difficult on
It's easy to keep running toward something that is unrealistic or even deceiving, such as our own feelings about our bodies.
Once you get to know your body in a more insightful, honest way, then you can begin earnestly working on the rest of yourself.
Mental Health Apps: How Can I Improve My Body Image? Having a positive body image is something that seems very rare these days. Between social media, celebrities, and easy access to plastic surgery, it has become increasingly difficult to love yourself
The information offered in the Foojan App is intended to provide helpful, proven advice. The ideas, procedures, and suggestions, however, are not intended to serve as a replacement for targeted professional counseling, psychotherapy or the provision of psychological services. Any use of this information is at the user's discretion. Matters regarding your health and well-being may require medical supervision. Neither the creator of the Foojan App nor any of the app's marketing and promotional team shall be liable or responsible for any loss or damage allegedly arising from any information, suggestions, or recommendations provided through this app.